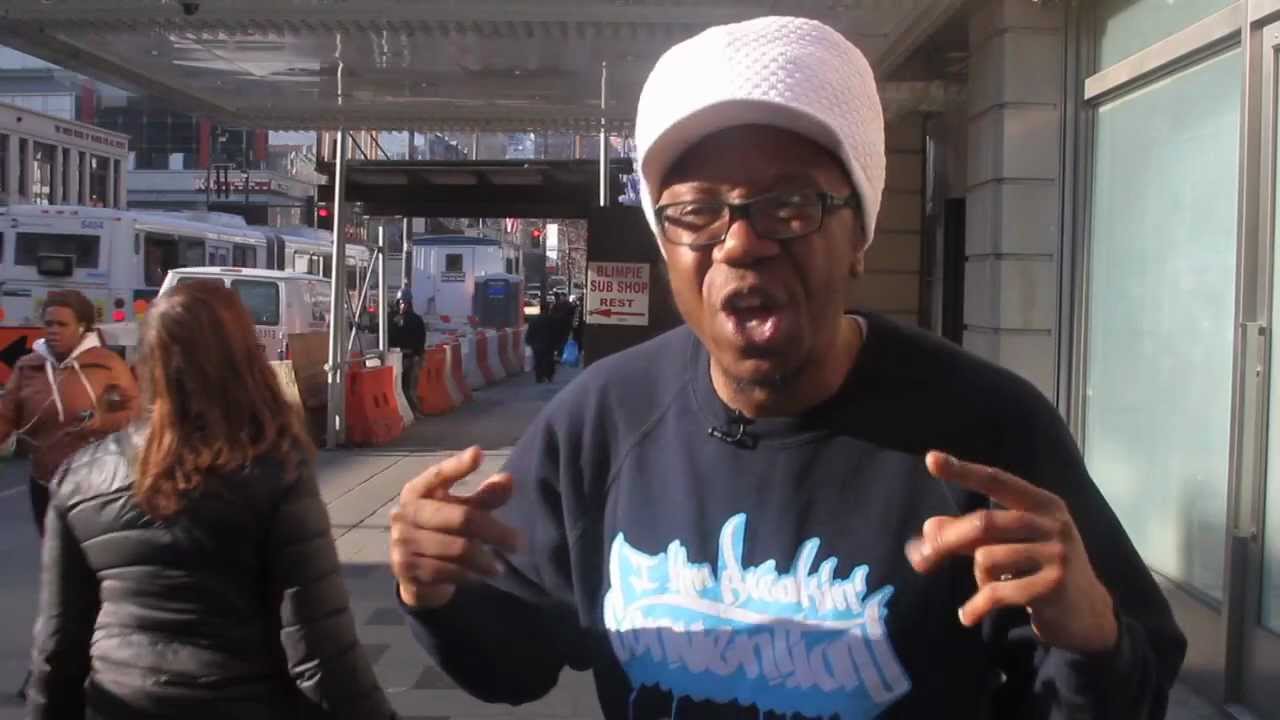 It's a hip hop takeover at the Apollo as dancers from around the globe are on the stage, under the marquee, throughout the building during a jam-packed weekend of performances, family workshops and discussions that include DJ's spinning, live graffiti art, film clips and special tributes to hip hop dance icons.
The Apollo Theater launches its first global festival in June 2013 with the North American premiere of Breakin' Convention –a hip-hop dance theater festival produced annually by UK based, Sadler's Wells. Hip-Hop, which began as a distinctly American art form, in Bronx, NY, has extended its roots around the globe. This spring, the Apollo Theater and Sadler's Wells London celebrate the global hip-hop dance theater culture with this four-day festival.
Breakin' Convention daily overview
Thursday, June 13, 2013 at 7PM
Panel Discussion
Schomburg Center for Research in Black Culture, Langston Hughes Auditorium
More info
Friday-Sunday, June 14-16, 2013 at 5PM
Uptown Gets Down
Party throughout the Apollo Theater and under the Marquee
Friday, June 14, 2013 at 7PM
Opening Night 
Apollo Theater Mainstage
More info
Saturday and Sunday, June 15 and 16, 2013 at 12PM
Hip Hop Family Dance Workshop with Full Circle Soul 
Apollo Theater Soundstage
More info and booking information
Saturday and Sunday, June 15 and 16, 2013 at 5PM
Freestyle Funk Forum
Apollo Theater Soundstage
Saturday and Sunday, June 15 and 16, 2013 at 7PM
Mainstage Performances
Apollo Theater Mainstage
Saturday info | Sunday info 
Breakin' Convention NYC artist line up
Line up includes…
Jonzi D (UK)
Company Sébastien Ramirez (German/France)
Boy Blue Entertainment (UK)
Rennie Harris Puremovement (Philadelphia/US)
Decadance (NYC/US)
FootworKINGz (Chicago/US)
NextLevelSquad (NYC/US)
Frank Ejara (Brazil)
Jane Sekonya (South Africa/UK)
Project Soul Collective (Korea)
Breakin' Convention at the Apollo is made possible by the New York State Council on the Arts with the support of Governor Andrew Cuomo and the New York State Legislature. Breakin' Convention Apollo is sponsored  by Time Warner Inc. and Emblem Health. Generous support also provided by the Ford Foundation Fund for Global Programs. Aloft Harlem is the Apollo's preferred hotel for Breakin' Convention.
Originally posted at http://breakinconvention.com/nyc