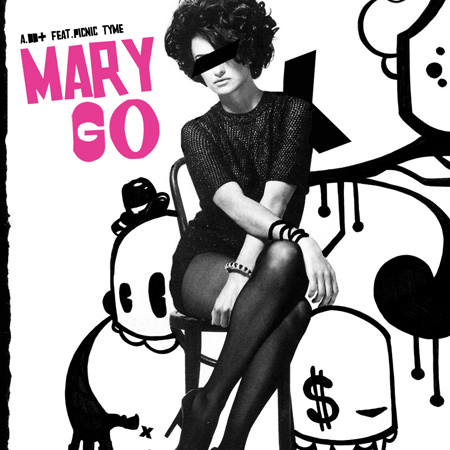 DOWNLOAD: A.Dd+ Featuring Picnic Tyme – Mary Go
Fresh off a successful SXSW, and with their debut album release, When Pigs Fly, to be released for free next Monday, March 28th, Paris Pershun and Slim Gravy a.k.a. A.Dd+ are revealing one more sneak peak of the LP with the track "Mary Go." This new song sees the group's unofficial third member and album producer Picnic Tyme, also of Erykah Badu's Cannabinoids crew, step out from behind the boards and up to the mic for the only time on When Pigs Fly, creating a tasty hook and subsequently big, blowout sound.
"Mary Go" starts off with the rattling, rapid-fire drum-line snares, complemented by booming bass-heavy kicks and echoed vocals bouncing atop the layered percussion. But the song really comes into full form when the chorus hits, with a strong back beat now accompanied by powerful, dance-inducing synths and Picnic's boisterous chorus. The message here, as the duo explains, is pure debauchery, "fun times, drunk nights, promiscuity and partying," and Picnic's chorus drives that point home finely as he sings, "Got your hands up, panties dropped, scrub the ground, there ya go/ Past drunk, 'bout to clown, head spinning, Mary go," before breaking out into a frenzied call-and-response refrain with Paris and Slim.